Dear IRSLogics Clients,
We are pleased to announce that you can now add your own default values to IRS forms 2848 and 8821.
Go to the Forms tab under "Administration." From there you will see on the left hand side of the page that you can now enter default values for fields in 2848 and 8821. Any fields that you add here will be used to update all 2848's and 8821's moving forward.
An instruction file is also attached for more information.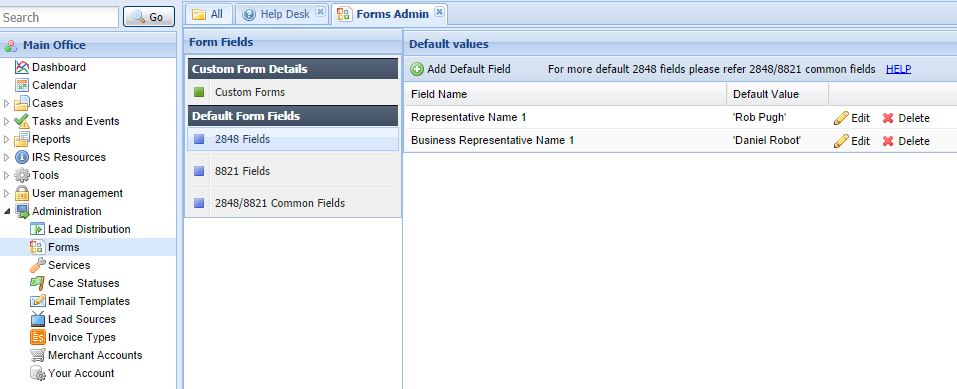 Sincerely,
Logics Support Team