We have recently added two cool new features to improve your ability to search or filter on case activities
**Ability to search on activities:
To use this feature open any case.
Under activities pane click on open large.
Type in the keyword you are looking for in the search box and the real-time search engine displays the activities that contain the specified keyword.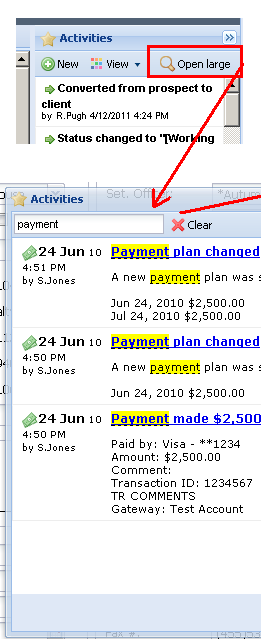 **Ability to filter by activity type: